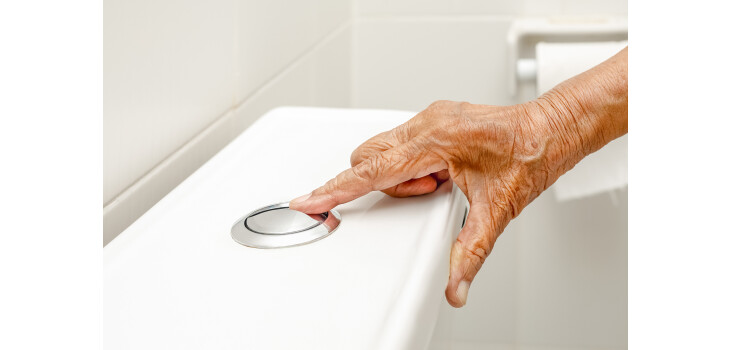 By estefania.solar
Published 7 months ago
With official figures from the Met Office showing that 2022 was the warmest on record for the UK, it is important for homeowners to commit to using less water in the home in 2023, says Unified Water Label Association (UWLA) managing director, Yvonne Orgill.
It's clear we are facing a global water crisis, sooner rather than later with floods and droughts becoming commonplace. 2023 will undoubtedly be a year when more pressure is put on global water resources, making it essential for homeowners to look closely at how they can use less water in the home.
The UK population is continuing to grow, increasing the number of people that have to share our water supply. With many water-scarce regions in the UK, there will be no surplus to meet this increased demand. Everyone will have to use less water if there is to be enough to go around.
More information on water efficient products is readily available
We are fortunate in that manufacturers have responded to this challenge and developed a wide selection of products that can provide the opportunity to use less water, without compromising on functionality. With the help of UWLA, these products can be identified, and consumers can make informed choices when it comes to selecting new, or upgrading existing water using products, in the home.
Those wanting to make a commitment to use less water in 2023, will find that there is much more information readily available than ever before.
During the last twelve months, many major and international retailers have joined the UWLA scheme and are promoting their products that carry the Label. They are also sharing important information about the need to use less water in their marketing material and on their websites, making it much easier for consumers to find the information they need and select the best products for their homes.
The label is now much more accessible, as its use on product packaging, in brochures, and company websites, continues to grow. UWLA is also working with independent retailers to help them develop material for their showrooms, increasing visibility on the high street.
In addition the UWLA website has improved its consumer pages to provide a wealth of information with easy access. There is an extensive directory of products to help you find a water efficient product that is right for your home.
Simple changes can have a significant impact
Just a few changes can make a significant impact. For example, old water guzzling WC's, could be wasting around 4 billion litres of water per year. Homes that upgrade to a modern WC could immediately make a significant saving in water usage.
Toilet flushing one of the easiest ways to save water in the home. Modern Dual-flush cisterns WC's are readily available, there are more than 3,000 WC's that carry the Unified Water Label listed on the UWLA website.
Another product switch that could have an immediate impact is the shower. Typically a shower may be using 12 litres a minute, research shows that a typical shower time is 7 minutes; giving a total of 84 litres used by just the one shower. This is about 70% of the daily target, not leaving much for all the other washing/ WC flushing that takes place on a typical day. Choosing a state-of-the-art shower that uses 10 litres a minute, or less and spending less time in the shower, say 4 minutes, can further reduce usage. A 4 minute shower using 10 litres per minute equates to only 40 litre, less than half of the 84 litres of the current typical shower and less than a third of the daily target of 125 litres per person.
Making a commitment to using less water in 2023 is easy with the help of the UWLA. Find out more on the UWLA website or find more water saving information on Energy Saving Trust's advice page.