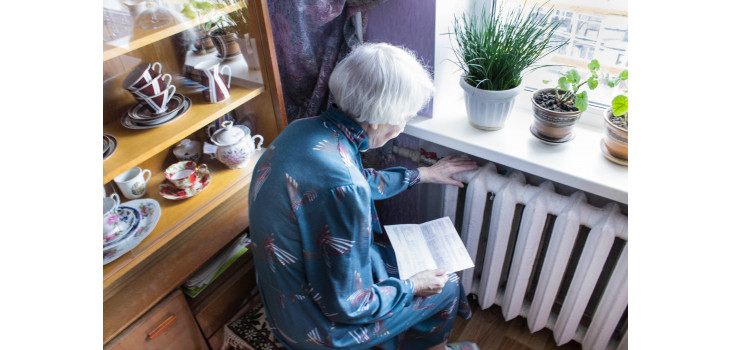 By estefania.solar
Published a year ago
Helping you to keep warm this winter
Rising energy prices, benefit cuts and the ongoing effects of the COVID-19 pandemic will make it harder for some to keep their homes warm this winter. Fuel poverty affects millions of homes across the UK, so what can be done to help those households who struggle to stay warm during the colder months?
What is fuel poverty?
Over four million homes in the UK are estimated to be living in fuel poverty. Fuel poverty is defined differently across the four nations, but the main contributors to fuel poverty are:
Low incomes
Rising energy prices
Inadequate heating, poor insulation and ventilation
These factors often see the poorest people pay the most for their energy. Low incomes and increasing energy costs, combined with inefficient heating systems or poorly insulated homes, often leave many households struggling during colder periods.
The impacts of fuel poverty are stark. As some households in fuel poverty are forced to choose between buying food, paying rent or switching the heating on, they face increased health risks. Each year, around 10,000 people die in the UK because of health conditions that are caused or exacerbated by living in a cold home.
This real-life impact is why events like Fuel Poverty Awareness Day are important in raising awareness and taking action to end fuel poverty.
When is Fuel Poverty Awareness Day?
Fuel Poverty Awareness Day 2021 takes place on Friday 3rd December 2021.
Organised by fuel poverty charity National Energy Action (NEA), the event aims to highlight what support is needed to help people stay warm, safe, and well this winter. It also conveys the reality of living in a fuel poor household by sharing stories from people living in fuel poverty.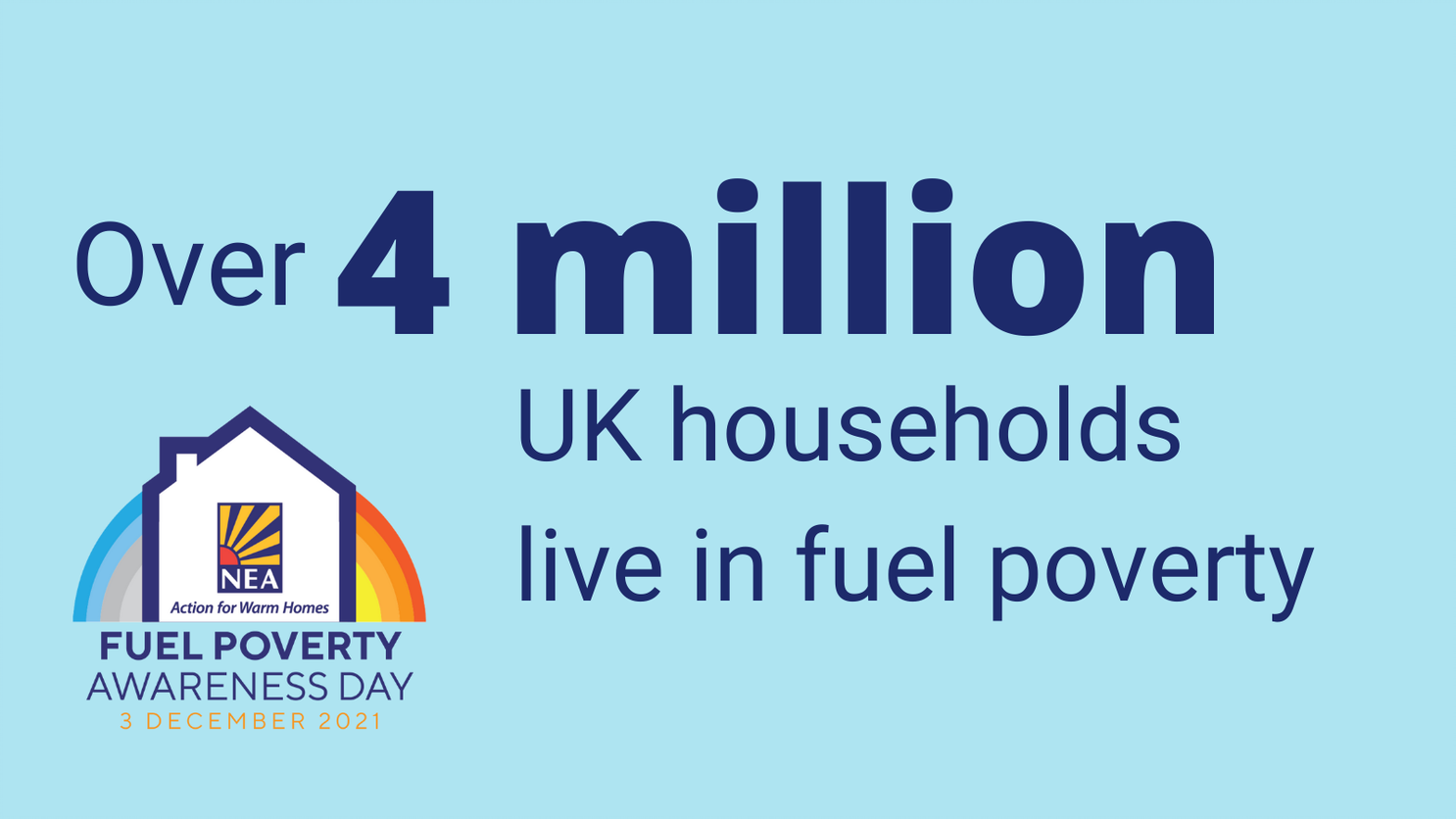 NEA also shares a range of resources and information to help those in fuel poverty, including details of organisations who can help or provide support.
Find out more about Fuel Poverty Awareness Day.


What can I do to keep my home warm?
There are some cost-effective ways to help you stay warm during winter. Our recent Low Cost Energy Saving Tips article shares 5 ways to keep your house warm, including:
Installing draught excluders
Checking your insulation
Fitting radiator reflector panels
Energy Saving Trust also has guides on heating your home and how to reduce heat loss, as well as information on where you can find further support.
Finding the right heating system for your home
Having a heating system that keeps your home warm but also reduces your energy bills will help you stay comfortable this winter.
You might want to consider making changes to your current energy set up. Try our online calculator to find the best solution for you. Once you have the answers, you can check out the most energy efficient products on our Topten UK website.
Find out more about the benefits of different heating systems available, such as:
Apart from where mentioned, savings are based on a typical 3-bedroom semi-detached property with gas central heating. The electricity price used was 20.06 p/kWh and gas price was 4.65 p/kWh (November 2021).
Which organisations can help people living in fuel poverty?
If you or someone you know is struggling to keep warm this winter, there are organisations across the UK who can help.
Wales
The Welsh Government Warm Homes Nest scheme provides free energy saving advice to all homes across Wales and, if you're eligible, can also install home energy efficiency measures to help reduce energy bills. Visit the Nest scheme's website or call 0808 808 2244 to find out more.
Scotland
In Scotland, you can get support from Home Energy Scotland either via the Home Energy Scotland website or calling 0808 808 2282. Their team can also refer you to Warmer Homes Scotland to help you in heating your home.
England
If you live in England, you may be eligible for financial support such as the Warm Homes Discount, Cold Weather Payment of Winter Fuel Payment. These links will take you to the UK Government website to find out more.
Northern Ireland
The Affordable Warmth Scheme provides grant aid to improve energy efficiency measures within your home. More information about fuel poverty support in Northern Ireland can be found here.
About HACKS
Heating And Cooling Knowhow and Solutions (HACKS) is a project developed to help transform the market for heating and cooling appliances. Our aim is to help consumers pick products that are more energy efficient, whilst improving their comfort and health.