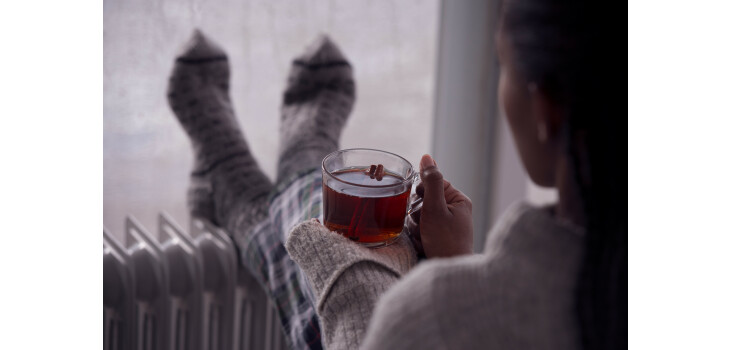 By estefania.solar
Published 7 months ago
At Macmillan we know that other than their health, the biggest concern for people affected by cancer is their finances.
A cancer diagnosis can be a huge financial burden, with people on average approximately £900 a month worse off because of their diagnosis.
The increasing costs of living are adding additional concern to the lives of people with cancer, who may find they've had to stop working or reduce hours.
People living with cancer also often find that they are spending more money to keep warm. This could be because they are spending more time at home or feeling colder because of treatment.
Macmillan does whatever it takes to help people with cancer live life as fully as they can, and we won't settle for anything other than the best possible support for people with cancer. We provide a wide range of financial support and advice available to people living with cancer via the Macmillan Support Line.
Macmillan Energy Advice Team
If you are having cancer treatment, you may be at home more. You may need to turn up the heating to cope with side effects, such as weight loss, hair loss and tiredness. You may also need to use more electricity, for medical equipment, keeping medicines refrigerated or to keep your bedding and clothing clean with more frequent washing cycles. That means that you may be facing a significant rise in your energy bills when you also may be unable to work or have a reduced income.
The Macmillan Energy Advice service is accessible over the phone via the Macmillan Support Line, by email and via webchat.
Our specialist Energy Advice Team can support you with:
advice about your energy bills
staying as warm and well as you can
advising on support, both financial and non-financial, that patients are entitled to
The team can also help people living with cancer who are having difficulty paying energy bills by:
helping get access to schemes
advising which charity grants are available and how to apply
advising on boiler schemes
helping deal with water companies.
The Macmillan Energy Advice service is available via the Macmillan Support Line on 0808 808 00 00, Monday – Friday 8am-6pm.
Macmillan Grants
To help with the additional costs of cancer, Macmillan also provides grants to people living with cancer. These are one-off £350 payments to help people on low incomes with costs such as travel or energy bills.
You can call our Macmillan Support Line on 0808 808 00 00 and talk to the Welfare Rights team about Macmillan Grants. You can speak with the Welfare Rights team:
Monday to Friday, 8am to 8pm
Saturday to Sunday, 9am to 5pm
Emotional support
Worrying about cost of living can affect your mental health and well-being. If you are concerned, you are not alone. Our resources and expert support can help you.
If you would like to talk to a Cancer Information and Support Specialist, you can:
call the Macmillan Support Line for free on 0808 808 00 00
They are available to speak to 7 days a week, 8am to 8pm.
The Macmillan Energy Advice service is available via the Macmillan Support Line on 0808 808 00 00, Monday – Friday 8am-6pm.