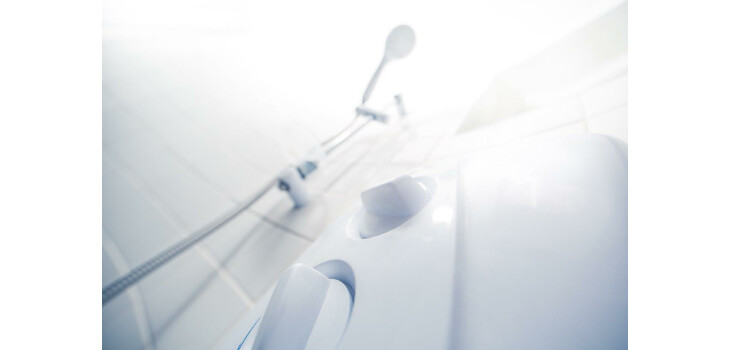 By michael.took
Published a year ago
As the temperature hots up in the UK and across Europe, and serious droughts become more common, we asked Unified Water Label Association (UWLA) Managing Director, Yvonne Orgill, how to use water wisely in the home.
Relentless hot weather is on the rise and is predicted to become more common as the impact of climate change becomes all too apparent.
Experts are now calling on governments to take their warnings seriously. Climate attribution scientist at the Met Office, Dr Nikos Christidis, said that the likelihood of extremely hot days in the UK has been increasing and will continue to do so during the course of the century.
Experts agree that the climate crisis is real
Dr Hannah Cloke from the University of Reading said the red warning for extreme heat should be "a wake-up call about the climate emergency".
Sir Patrick Vallance, the UK Government's Chief Scientific Adviser said recently: "To give three observational facts — the world is warmer than it was, the CO₂ levels in the atmosphere are higher than they have ever been, and extreme weather events are more common than before all this happened."
Extended periods of extreme hot weather and little rainfall also lead to droughts. The situation in Europe is already serious in many countries, with Italy declaring a state of emergency in five northern regions. Alerts are also in place across much of the continent as fires have broken out and great rivers have dried up. Many European city residents have been asked to cut back on their use of drinking water as the ground gets even drier and rivers stop flowing.
Water is a scare resource
Rising temperatures bring less water into the eco system, at the same time water consumption increases, increasing the pressure on this most precious of commodities.
Water is a scarce source and everyone has a responsibility to use water sensibly, not just over the coming weeks but to change everyday habits, so that using water wisely becomes part of their life.
How the Unified Water Label can help
When it comes to using water in the home, the Unified Water Label is a smart tool that provides information to assist in making an informed choice. It has a clear colour coded system to show how much water and energy the product uses, with products in the green zone using less than those in the red zone.
Seeking out products, such as taps, showers and WC's that carry the label can help people understand the impact their choices make and become more water savvy.
Choosing products wisely and changing habits

For example, a typical modern shower may be using 12 litres a minute, research shows that a typical shower time is 7 minutes; giving a total of 84 litres used by just the one shower. This is about 70% of the daily target, not leaving much for all the other washing / WC flushing that takes place on a typical day.
Choosing a shower that uses 10 litres a minute and spending less time in the shower, say 5 minutes, reduces that 84 litres to 50 litres, without any loss of performance from the product or experience of the shower.
The Unified Water Label has invested in numerous communication programmes to share these facts with consumers, and help those in the supply chain do the same. We have information packs for retailers, installers and merchants. We have flyers, leaflets and social media posts all available to download and share from the UWLA website for free. We cannot do this alone and need the support of the industry to work with us.
How to find products that carry the Unified Water Label

The label can be found on the product packaging, in a brochure, or on a company's website. The label can be used in a number of different formats, depending on the location, it may be a full label or a smaller finger label, as shown in the examples below.
The Unified Water Label website has a wealth of information about why water matters, with videos and flyers that include top tips to help you use water wisely in the home.
You can also search an extensive directory of products to help you find a water efficient product that is right for your home.
Find out more on the UWLA website or find more water saving information on Energy Saving Trust's advice page.