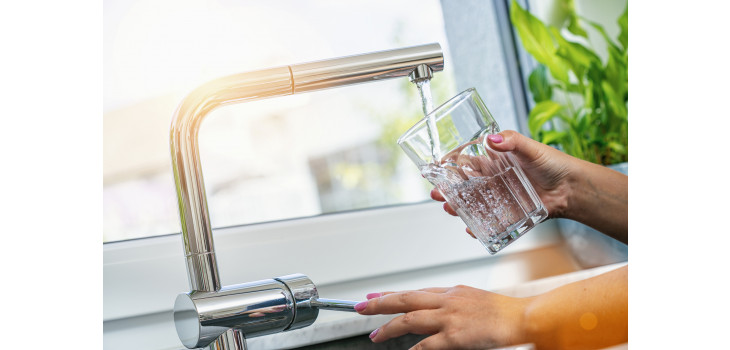 By michael.took
Published a year ago
World Water Day (March 22nd) is always an important day in the Unified Water Label Association (UWLA) calendar, as it provides the perfect platform for us to promote the Unified Water Label, a smart tool that consumers can use to help them make water matter in the home.
There are compelling reasons why we all need to use less water, not least that it is a finite supply. According to the United Nations, billions of people are still living without safe water. Water scarcity remains a global problem, and with less rain falling, and significant population growth, there is greater demand for water.
There have been stark warnings closer to home. In March 2019, the CEO of the Environment Agency, Sir James Bevan suggested that England will face severe water shortages within 25 years unless action is taken now. He said: "We all need to use less water and use it more efficiently."
A collective responsibility
The last 12 months have seen increased awareness across the board of the need to change purchasing and behaviour patterns to combat climate change.
The climate change summit COP26, which was held in Glasgow at the end of last year, as well as the visibility of climate activists such David Attenborough and Greta Thunberg, have contributed to a significant shift in attitude. There is now a collective responsibility for everyone to play their part.
People are making choices that will make a difference, be it shopping locally, reducing food waste, or choosing to travel in more environmentally friendly ways.
The UK Government has also pledged its support, as set out in the 25-year Environment Plan, part of which covers an aim to achieve clean and plentiful water, and a commitment to reach net zero emissions by 2050.
What role does water have to play?
Water is a huge piece of the environmental puzzle. Using water wisely not only preserves precious supply but saves energy and reduces our carbon footprint.
Everyone can make a difference by looking at how they use water in the home. Bathroom products are at the heart of water use in the home, with over 60% of water used in the domestic environment used in the bathroom. Meanwhile 25% of energy used in the home is associated with heating hot water, with 18% of the UK carbon emissions coming from our homes.
Finding ways to reduce our energy consumption is even more important today, with the energy price cap expected to increase average energy bills by 51% from 1 April. This steep rise could see up to £700 added to annual household energy bills.
How can the Unified Water Label help?
Products that carry the Unified Water Label have been developed by manufacturers to deliver good performance but use less water and energy.
The label can be found on the product packaging, in a brochure, or on a company's website. It's simple and easy to understand with a colour coded system to show how much water and energy a product uses. A product with a green rating will use less water and energy than one with a red rating.
The Unified Water Label website has a wealth of information about why water matters, with videos and flyers that include top tips to help you use water wisely in the home.
You can also search an extensive directory of products to help you find a water efficient product that is right for your home.
Find out more on the UWLA website or find more water saving information on the Energy Saving Trust advice page.
Attachments